Talking Textiles Gift Voucher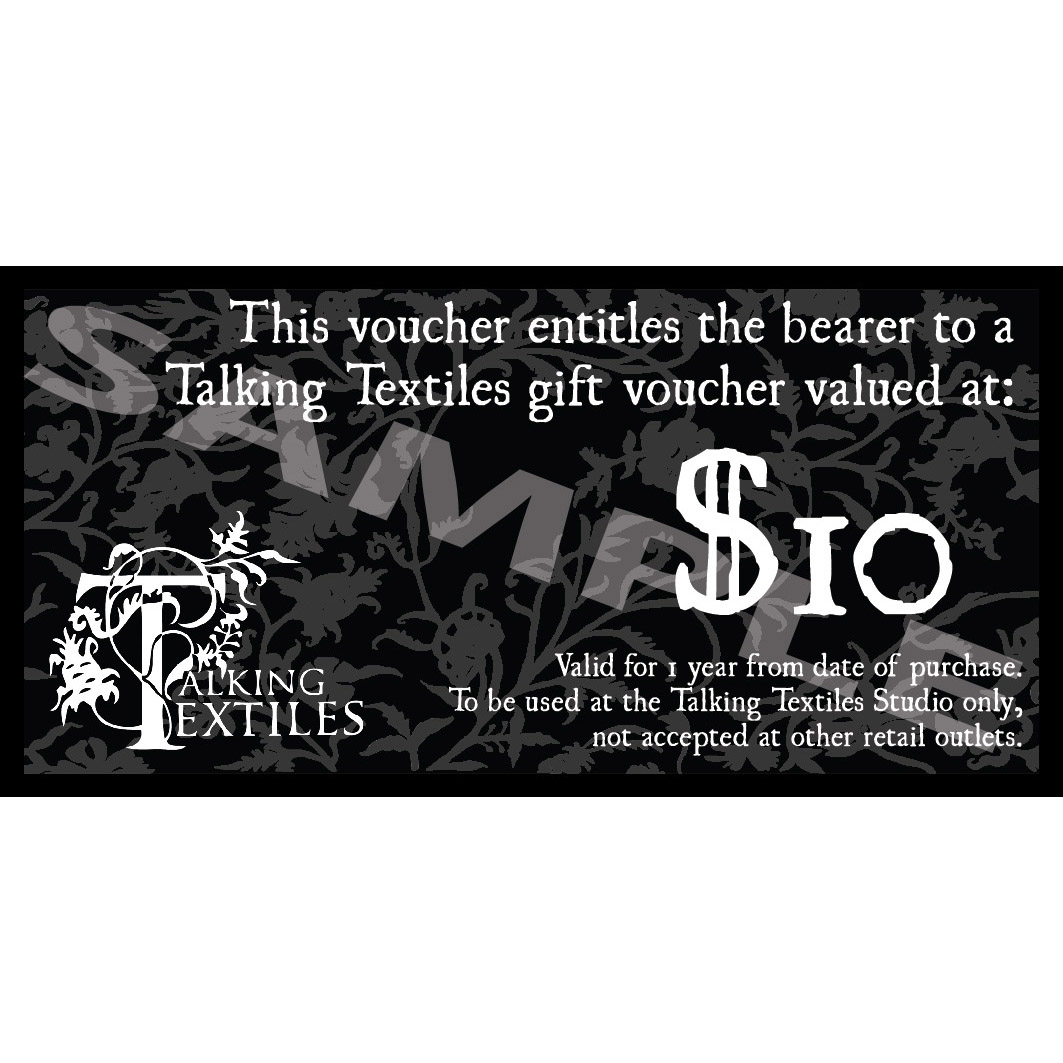 Talking Textiles Gift Voucher
Not sure what to get as a gift? These gift vouchers are perfect any occasion! Redeemable on products & artworks (existing or customised).
Terms & Conditions
Gift vouchers are physical and will sent through registered mail.
Vouchers are valid 1 year from purchase.
To be used at the Talking Textiles studio only, not accepted at other retail outlets.
Gift voucher cannot be exchanged for cash.
We are not responsible if a Gift Certificate is lost, stolen, destroyed or used without permission. No replacement will be provided in these circumstances.
Any remaining amount is not exchangeable with cash or another voucher and will be automatically forfeited.
Any additional cost exceeding the value of this voucher will be paid by the redeemer.