PLEASE NOTE:
We will not be holding any more workshops for the year 2019,
due to studio project commitments.


Please subscribe to our newsletter (at the bottom of the page) to receive news and announcements about upcoming workshops. For any upcoming workshops, we release the dates through our newsletter first before posting on social media a few days later.
Deborah McKellar conducts Silkscreen printing workshops every Summer June/July in the Talking Textiles studio.
There are 3 types of workshops available:
2-hour introductory course
Try your hand at silkscreen printing your own tea towel to take home. Suitable for group bookings, parties, corporate events, etc!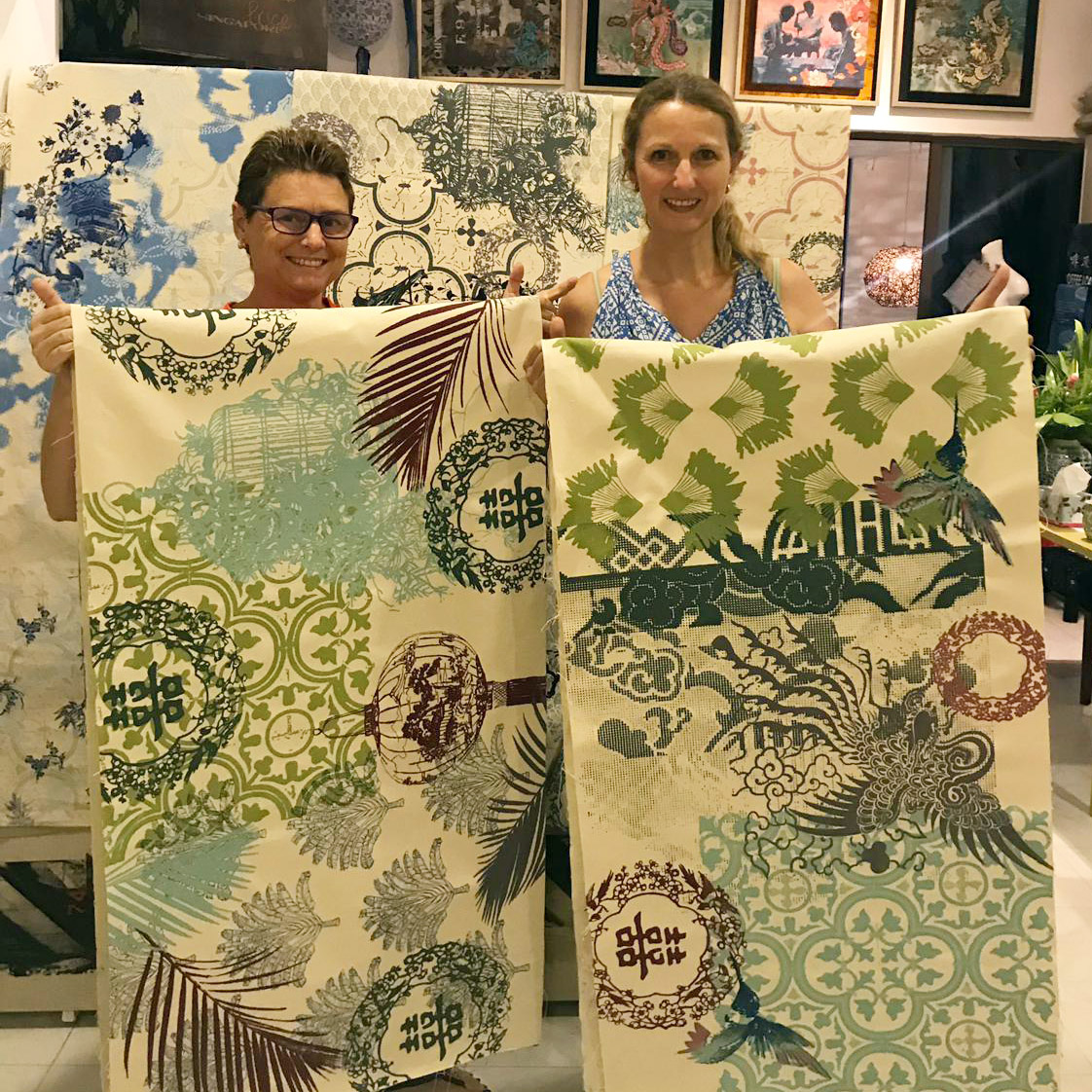 Spend a day in the art studio working on a table runner!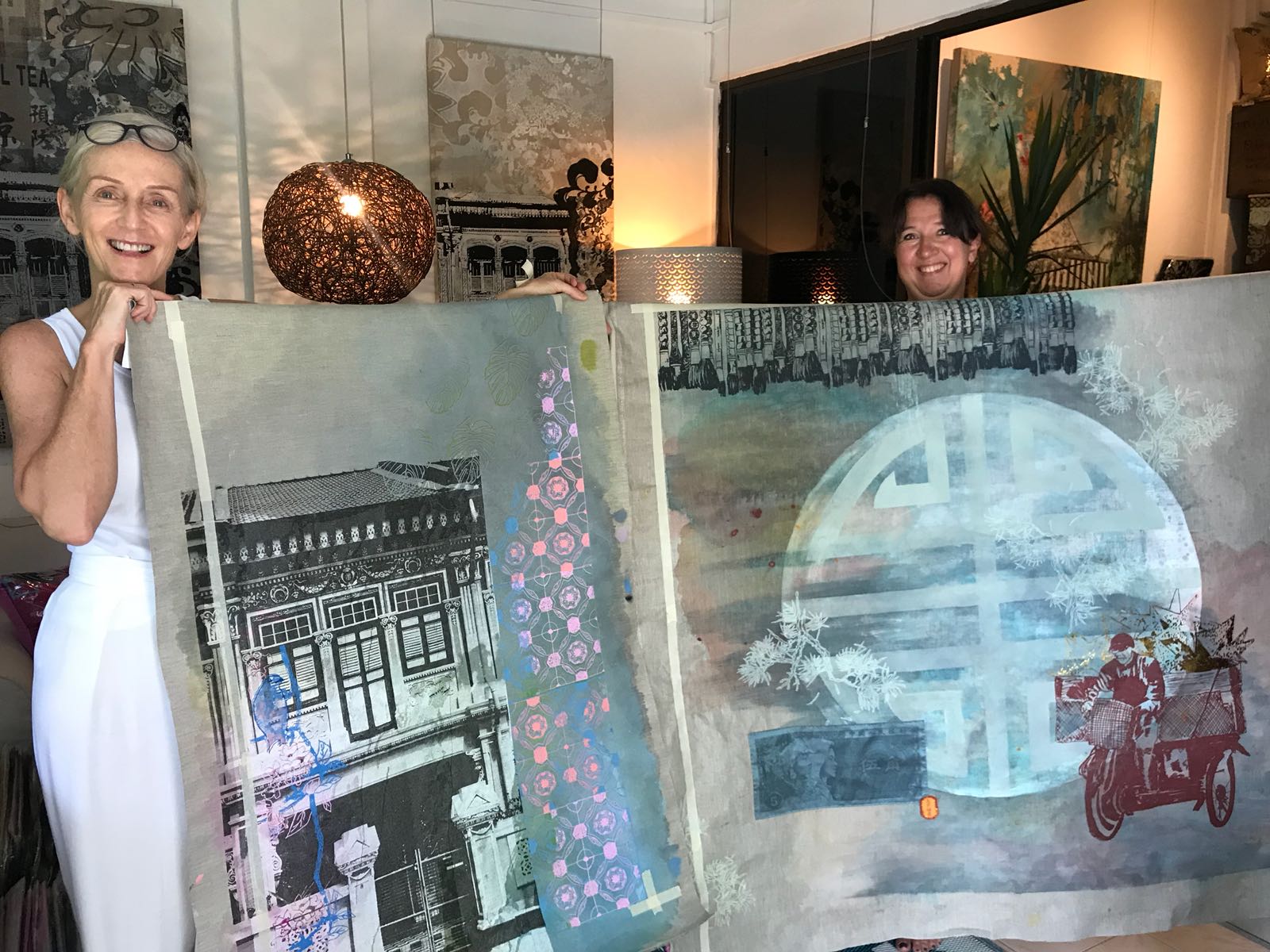 A comprehensive course - 6 classes (1 class every week)
Design your own silkscreens & build a textile collection.
For available courses, please click here.
Classes need a minimum of 4 Pax to run - if these numbers are not booked up by the date of a class, the workshop will be postponed and a full refund will be given.
For group bookings, corporate events, etc, please email talkingtextiles@gmail.com.