By appointment only
If you would like to see more from my standard collection or if you are interested in my Silkscreen artworks please feel free to contact me at talkingtextiles@gmail.com
Activities & Services:
- Artworks & Textile products for interior spaces
- Customised artworks for private and corporate projects
-Onsite design consultations
-Workshops & corporate team building events
-Studio educational tours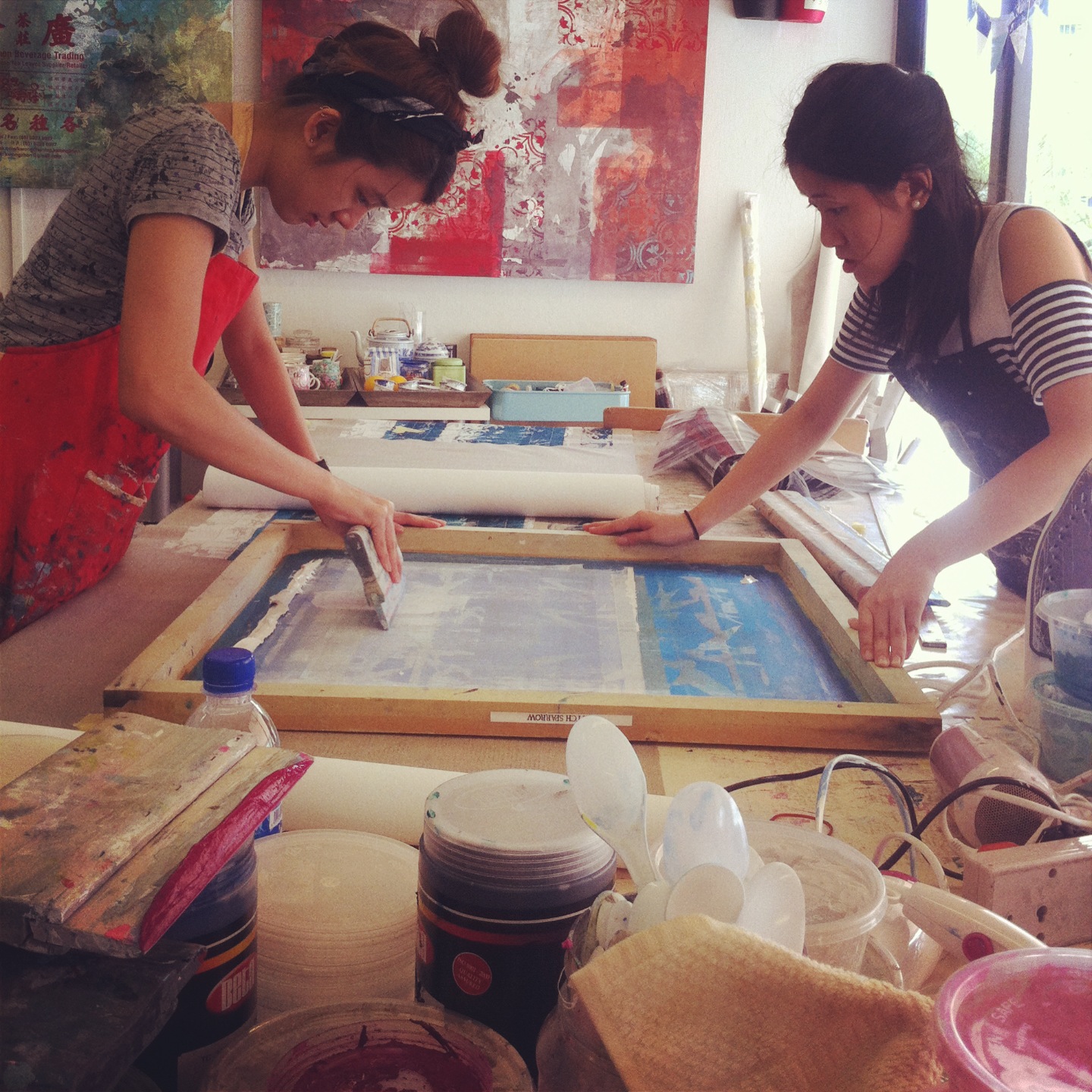 Internship opportunities in the Talking Textiles studio are offered all year round. While most of the students that have been through this program, already have skills in the textile design process – we are open to view applications from students with various educational backgrounds.
During the internship students will be exposed to a variety of activities such as:
- Assistance with silkscreen printing, mixing of inks, fabric maintenance, product packaging, design development, retail display maintenance, product and market research.
- Computer proficiency in Photoshop, Illustrator, Word and Excel are preferable.
For internship opportunities please send an introductory email with a CV attached.
At the end of the internship students will receive a completion certificate and a recommendation letter upon request.